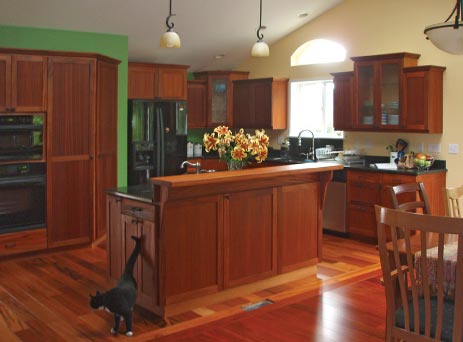 Steven Cheyne-Cook has been making furniture and cabinetry for forty years. He was trained in the workshops of pipe organ builders and harpsichord makers. His woodworking design and building style is heavily influenced by Shaker sensibility, Asian grace, and arts-and-crafts functionality.
Four decades of work experience have given him a practical and well-honed approach to listening to clients and delivering what they want.
His hands-on approach has kept his shop small, typically only supervising one or two assistants while doing the detail work himself.